Why Football is the Most Popular Sport in the World
Several factors determine how popular a sport is,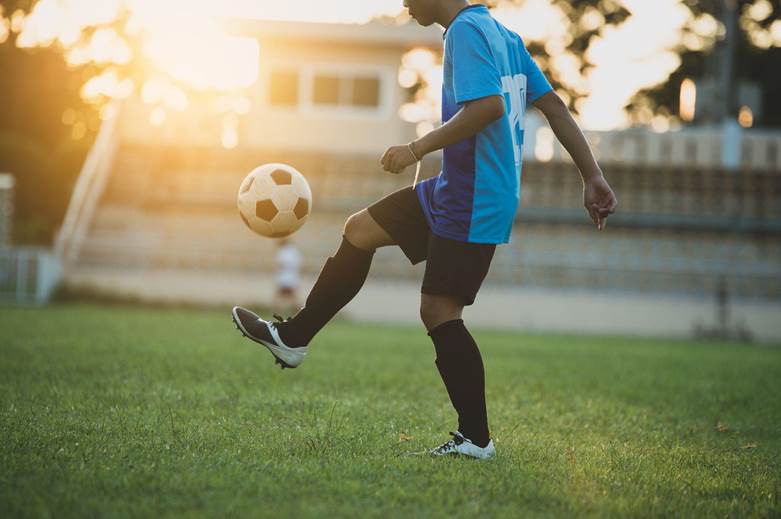 Several factors determine how popular a sport is, and sports lovers prefer sports for different reasons. Football is one of the most popular sports in the world today. In America, football has become a passionate sport with youth levels to the NFL.
Young players of all sizes, races, and ages come together to play football. The sport, however, has been under scrutiny due to the injury-related issues players get.
The contact sport requires 11 players on each team, and if they all play at a top level, the game is a success. It requires a selfless mindset, and players should be willing to commit to the shared win of the team.
Reasons Why Football is the Best Sport
Football has gained a lot of popularity, and it is a typical Sunday pastime. Fans love it for the competitiveness, emotions, and adrenaline that come with it.
Here are some of the reasons why Football is the most popular sport:
1. Football is an Inexpensive Sport
One of the most common reasons football is the most popular sport is that it is inexpensive. To play football, you don't even need a ball. Young players often use anything from a soda can to a custom-made ball. Any item is perfect for a ball.
Players also use two items to mark the goal. They can be rocks, sticks, shoes, or anything visible enough. Some kids play with sneakers, sandals, and even barefoot. Also, you can play football as long as there is a free space. It could be in the streets, an empty lot, or an empty field.
The great thing about football is that you can use your imagination to play the sport anywhere. You may not even spend a penny. Regardless of your situation, you can play the game. The only limit to play football is your imagination. Many African kids play with their own-made balls with plastic bags and pieces of thread.
If you are out to play competitive football for a team or a club, you can easily do so. You need to research the cost of playing club football and what it costs to play at a competitive level for less money. On the other hand, soccer gear is easy to get. Teams often provide uniforms and soccer balls.
If you want to play with an absolute soccer ball, you can find cheap, durable soccer balls for less than 20 dollars. This makes it fun and attracts players from any region, class, or age.
2. It is Player-Focused
Compared to other sports, football is more player-focused than any other. You can depend more on the individual player and how they play than on other team sports. Each player can shine, and this allows room for having favorites.
Football is guided by a coach who instructs all moves players and teams should make. However, if the team's strategy is not working, players can always change the game.
Football offers you more liberty to play football with fewer restrictions. It also gives players opportunities to shine at the individual level.
3. Football is Easy to Play
Football is one of the most straightforward sports to play. There are also football positions that do not require plenty of skills.
The basics of football are simple. Players have 90 minutes to make the ball go into their opponent's goal as many times as possible. Players are not allowed to use their hands. One goal is worth one point, and the more goals you win, the more you are likely to succeed.
Also, individuals who have never played soccer before can start quickly and learn more complex football rules, including offsides, penalties, corners, or yellow cards.
4. Great Marketing
A sport that brings billions of fans to watch has to have great marketing. Football is often marketed by some of the world's biggest brands. These marketing skills are not only done in the world cup but with big football clubs like Barcelona and Real Madrid.
Big companies invest a lot of money in football, and that's why you are likely to watch football at bars, hotels, the internet, video games, and many more. Marketing makes football very popular as brands want the sport to become more prominent.
5. Competitiveness
Many people take football very seriously, even to a personal level. Cities divide according to rival teams, and riots sometimes occur due to the game's outcome. In addition, some fans even use their die-hard fandom when it comes to decentralized gambling when their favorite teams play.
Most world cup games are very tight, and teams do their best to win. This is especially true since football has everything competitive from the running to laying against time to the aggressiveness on the pitch. The more players play, the more it gets competitive. This attracts people to play and watch the game.
6. Leagues All Over the World
As people feel the county's pride, they think the same when watching their local teams playing. This puts soccer at an advantage compared to other sports. Baseball and basketball often have one league in a country. However, football has more clubs where fans feel easy to relate.
Football also has significant leagues on each continent. Even though the most extensive soccer leagues are in Europe, each continent has several leagues fans support. Local clubs keep the football passion spirit alive all year, and fans develop pride in representing their team.
7. No Age Limit
All sports require athletes to be of a certain age to play football. For instance, in the NBA, players must be at least a year after completing high school before joining the draft. In the NFL, players have to be at least three years out of high school.
There are no age requirements for players to start the game of football. If a club thinks the player is ready to play first-team football, the players can join immediately. A good example is Liverpool's Raheem Sterling and Southampton's Luke Shaw.
They made their debut at 17 and have attracted fans with their spectacular performances. If they were both basketball players, they would only be able to join at 19.
8. The Passion Surrounding the Game
Regardless of where you watch a football match, one thing remains constant; the game's passion.
Football passion is evident in homes worldwide, alongside stadiums and pitches during each match. Major football stadiums are often packed each weekend with fans that exhibit an undying fan base.
Also, cities across America, South America, and Europe boast historic stadiums built over centuries. These stadiums represent the passion fans have had for the sport over the years.
9. Entertaining Announcers
Football attracts fans due to its abundance of quality play-by-play announcers. A good example is Martin Tyler, who has been calling Premier League Matches. His voice and dramatic commentaries have become so popular across the globe.
In EPL, fans love Ian Darke, football broadcaster, whereas, in European Leagues, Ray Hudson is famous for his fantastic voice and entertaining commentaries. With these great voices, football boasts the best commentary.
Conclusion
Football is a modern religion that cements humanity all over diversities that has a massive appeal among fans. Maybe it's because of its inexpensive, player-focused, and easy to play nature. Its ageless limit, competitiveness, and marketing strategy attract many players and fans from all parts of the world.
Football leagues give fans a sense of belonging and an easy fit for anyone taking pride in their local leagues and clubs. These are among the thousand reasons why football is so popular across the globe. In the long run, it is one of the few sports that capture the passion of many fans at once.