UEFA Champions League English Teams Matchday 3 Preview
With Matchday 2 now in the rearview mirror, the UE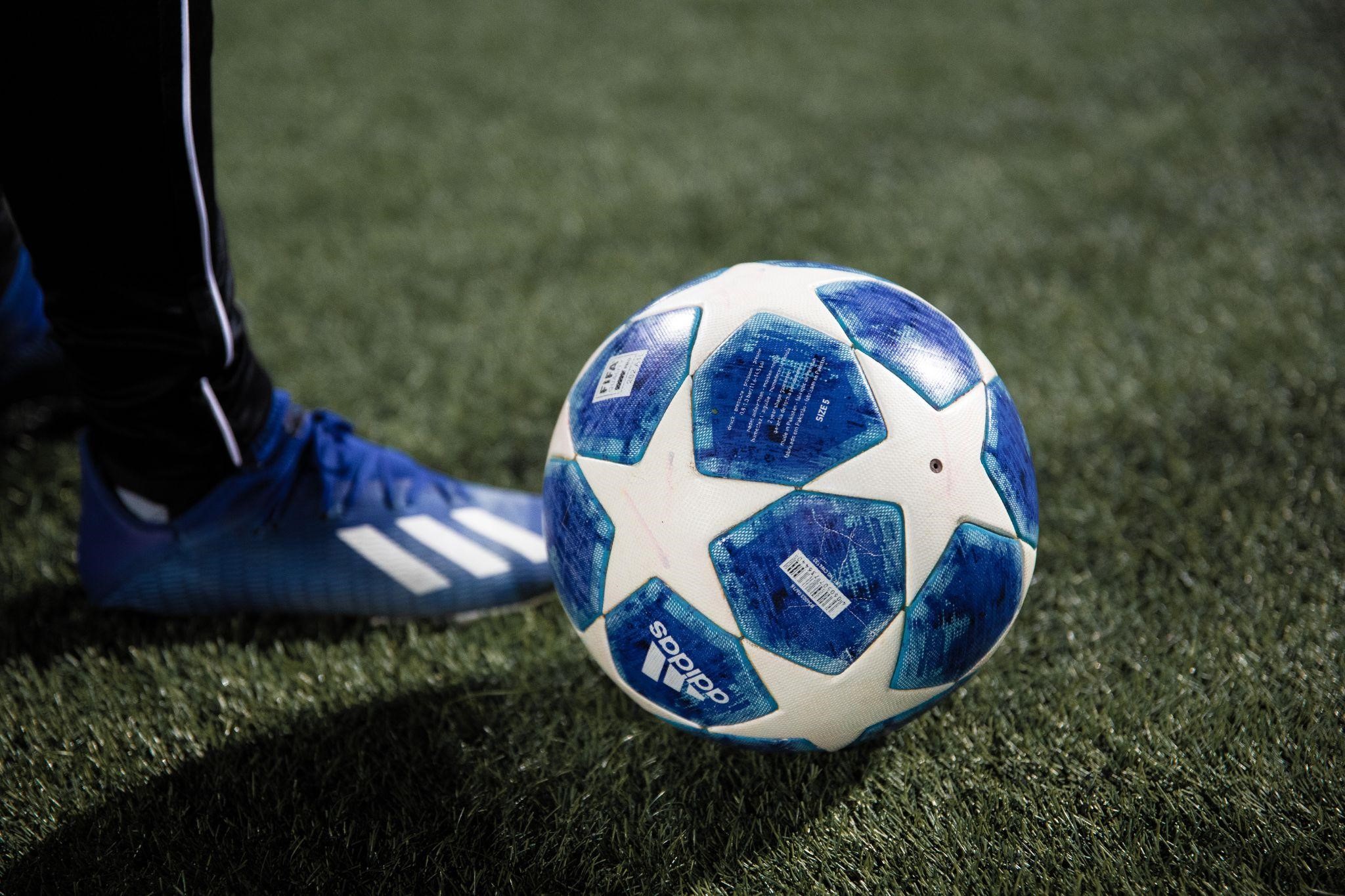 With Matchday 2 now in the rearview mirror, the UEFA Champions League Group Stages are well and truly in full flow. Football fans, brace yourselves for the latest chapter in the ever entertaining journey of European football. As we navigate through the tournament's group stages, teams from all corners of the continent are set to clash, all with the singular aim of securing their place in the knockout stages. Join us as we dissect the upcoming fixtures, delve into tactical strategies, and celebrate the star players who promise to make this round of matchups as exciting as ever.
Group Standings and Upcoming Clashes
As the group stages approach the midway point, let's take a look at the current standings and important must-win games for teams on the precipice of falling out of the competition.
Group A - Manchester United
Team Played Won Drawn Lost PointsBayern 2 2 0 0 6Galatasaray 2 1 1 0 4Copenhagen 2 0 1 1 1Man United 2 0 0 2 0
As expected in Group A, Bayern Munich lead the way after winning their opening 2 games with a thrilling 4-3 victory over Man United in gameweek 1 and solid away performance in Copenhagen beating them 1-2.
Manchester United find themselves with a tricky home fixture against the Danish outfit and one that they need to win. Man Utd are already relying on Bayern to do them a favour by keeping Galatasaray rooted on 4 points. Copenhagen are winless in their last eight Champions League group stage matches (D4,L4) so Man United will be heavy favourites as you would expect.
Galatasaray are in a strong position after their first ever victory on English soil against Manchester United at Old Trafford on Matchday 2, Wilfried Zaha will be hoping to continue this success with the most difficult game in the groups coming up.
Group A Fixtures:
Tuesday 24 October
Galatasaray vs Bayern (18:45)
Man United vs Copenhagen (21:00)
Group B - Arsenal
Team Played Won Drawn Lost PointsLens 2 1 1 0 4Arsenal 2 1 0 1 3Sevilla 2 0 2 0 2PSV 2 0 1 1 1

As Group B in the UEFA Champions League Group Stages heats up, Lens, the surprise leaders of the group, have defied expectations by coming from behind against Arsenal and currently sit at the top with four points. This remarkable feat is particularly surprising given their 14th position in the Ligue 1 standings.

In the upcoming fixtures, Sevilla will take on Arsenal at 21:00, while Lens face off against PSV Eindhoven at the same time. The match between Sevilla and Arsenal looks set to be the pick of the bunch, with both teams eager to assert their dominance in the group. Arsenal, with their attacking prowess, will be keen to bounce back from their recent loss and secure a crucial victory against Sevilla.

On the other hand, Lens, the underdogs of the group, will look to maintain their surprising form as they go head-to-head with PSV Eindhoven. Lens has demonstrated their resilience and determination in the competition so far, and they will be aiming to continue their unbeaten run and potentially extend their lead in Group B.

Group B Fixtures:
Tuesday 24 October
Sevilla vs Arsenal (21:00)
Lens vs PSV Eindhoven (21:00)
Group F - Newcastle United
| Team | Played | Won | Drawn | Lost | Points |
| --- | --- | --- | --- | --- | --- |
| Newcastle | 2 | 1 | 1 | 0 | 4 |
| PSG | 2 | 1 | 0 | 1 | 3 |
| Milan | 2 | 0 | 2 | 0 | 2 |
| Dortmund | 2 | 0 | 1 | 1 | 1 |
In Group F of the UEFA Champions League, the stage is set for another thrilling round of fixtures. The group standings are finely balanced, with Newcastle leading the pack with four points, followed closely by PSG with three points. Milan and Dortmund, bring up the rear with 2 and 1 points respectively.
One of the marquee matches of matchday 3 features Paris Saint-Germain (PSG) facing off against Milan at 21:00. PSG, a powerhouse in European football, will be keen to put right their off day against Newcastle and reclaim top spot. Meanwhile, Milan, with their rich history and talent, are determined to cause an upset and stake their claim as genuine contenders to leave the group.
Newcastle, perhaps to spectators' surprise, stunned PSG with a huge 4-1 win over the 2020 finalists. You can bet your bottom dollar that St. James' Park will be electric once again and the Geordies will be ferociously behind Eddie Howe and co come Wednesday night. Interestingly, the Magpies find themselves favourites against Dortmund with odds of 5/6, something I'm sure the Geordie faithful would have never imagined a couple of years ago. Fans looking to exploit some of the lucrative free bet offers will be sure to find value in this game as it's a tough one to predict. For example, Edin Terzić's side have yet to score in the group stages, surely that cannot continue?
Group F Fixtures:
Wednesday 25 October
Paris vs Milan (21:00)
Newcastle vs Dortmund (21:00)
Group G - Manchester City
| Team | Played | Won | Drawn | Lost | Points |
| --- | --- | --- | --- | --- | --- |
| Man City | 2 | 2 | 0 | 0 | 6 |
| Leipzig | 2 | 1 | 0 | 1 | 3 |
| Young Boys | 2 | 0 | 1 | 1 | 1 |
| Crvena Zvezda | 2 | 0 | 1 | 1 | 1 |
RB Leipzig will take on Crvena zvezda as they seek to recover from a 3-1 defeat at the hands of Manchester City. Leipzig has shown promise and resilience, and they'll be aiming to refine their game, particularly in the final third, against their Serbian opponents. As for Crvena zvezda, they secured their first points of the competition with a 2-2 draw against Young Boys in their previous outing. They will be hoping to build on this result and cause another upset in Group G. However, I think the best Crvena zvezda could be hoping for would be to drop into the Europa League from a third place finish.
Meanwhile, Young Boys will face a formidable challenge as they go up against the in-form Manchester City. Despite their injury woes this season, City has demonstrated their depth, with Julián Álvarez emerging as a key player. He currently shares the top scorer spot in the competition, and City will be looking to him for vital goals as they aim to maintain their perfect record.
For Leipzig, despite their defeat to Manchester City on Matchday 2, they remain in second place in the group. With a match against Crvena zvezda, they have an opportunity to rectify their performance.
Group G Fixtures:
Wednesday 25 October
Leipzig vs Crvena zvezda (21:00)
Young Boys vs Man City (21:00)
English Teams Chances of Progression
As the UEFA Champions League Group Stages unfold, English teams find themselves in varying positions in their respective groups. Manchester United faces an uphill battle with zero points after two matches in Group A, while Arsenal and Newcastle have positioned themselves well in Groups B and F, respectively. Manchester City's perfect record in Group G puts them in a strong position to advance. However, it is still early stages still, anything can happen in Champions League football.