Sports Streaming Future: A Glimpse into Tomorrow's Game-Day Experience
Sports streaming has revolutionized the way we con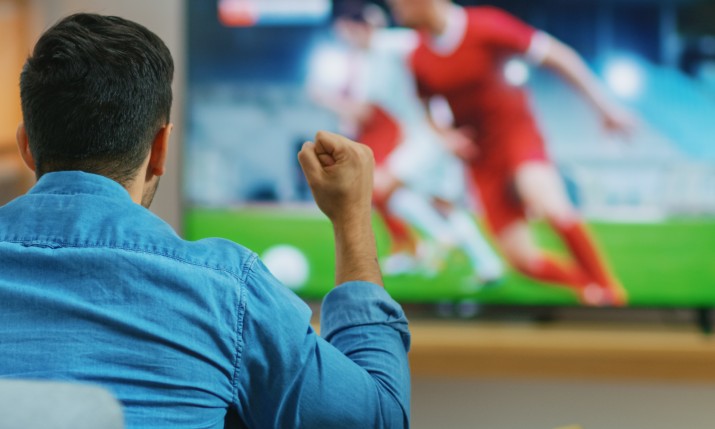 Sports streaming has revolutionized the way we consume our favorite games. Gone are the days of huddling around the TV; today, we're witnessing a digital transformation that is reshaping the sports entertainment landscape. As we step into the future, let's look at the exciting developments that await us in the sportstream world.
1. High-Tech Viewing Experience
The future of sports streaming promises an immersive and high-tech viewing experience. Imagine feeling the crowd's roar from the comfort of your living room. Advancements in virtual reality (VR) and augmented reality (AR) are set to transport sports fans into the heart of the action. With VR headsets and AR applications, you can expect to virtually sit in the stadium, getting a 360-degree game view.
2. Personalized Content and Interactivity
One size fits all? Not in the future of sports streaming. Personalization is the name of the game. Streaming platforms are gearing up to offer tailor-made content, allowing users to choose camera angles, access exclusive player interviews, and even customize commentary options. Want to focus on your favorite player or catch up on key highlights? The future of sports streaming will put you in the director's chair.
3. 5G Revolutionizing Live Streaming
Say goodbye to buffering and lag. The rollout of 5G technology is set to revolutionize the live streaming experience. With faster internet speeds and lower latency, sports fans can enjoy seamless streaming, ensuring they never miss a crucial moment. This upgrade in connectivity will make watching live sports on your devices as smooth as cheering in the stadium.
4. Social Integration and Community Engagement
Sports has always been a communal experience, and the future of sports streaming aims to enhance that sense of community. Social media integration, live chats, and interactive features will allow fans to connect in real time. Share your excitement, discuss game-changing plays, and engage with fellow fans, all while watching the match live. The future of sports streaming is about bringing people together, irrespective of physical distance.
5. Diverse Revenue Models
As the sports streaming landscape evolves, so do the revenue models. Subscription-based services will continue to dominate, offering users premium content and features. However, we can also expect an increase in innovative revenue streams, such as pay-per-view events, microtransactions for exclusive content, and partnerships with brands for integrated advertising. The future of sports streaming will cater to avid fans and explore new avenues for sustainable growth.
6. Emergence of Niche Sports
While mainstream sports have traditionally taken the spotlight, the future of sports streaming will provide a platform for niche sports to shine. Streaming services will offer a diverse range of sports, allowing fans to explore and enjoy games beyond the usual suspects. Whether it's esports, extreme sports, or traditional games with a dedicated following, the future promises a more inclusive sports streaming experience.
Conclusion
The future of sports streaming is an exhilarating journey into endless possibilities. From immersive technologies and personalized content to seamless connectivity and community engagement, the landscape is evolving to cater to the diverse needs of sports enthusiasts. As we eagerly anticipate what tomorrow holds, one thing is certain – the game-day experience will never be the same again. So, buckle up, sports fans, and get ready for a thrilling ride into the future of sports streaming!
FAQs
Q1: What are the popular sports streaming platforms?
A1: Some popular sports streaming platforms include ESPN+, DAZN, FuboTV, Hulu + Live TV, Sling TV, and CBS All Access. Additionally, many sports leagues and teams have their own streaming services.
Q2: What devices can I use for sports streaming?
A2: Sports streaming is compatible with various devices, including smartphones, tablets, computers, smart TVs, streaming sticks (like Roku or Amazon Fire Stick), and gaming consoles (such as PlayStation or Xbox).
Q3: Is high-speed internet required for sports streaming?
A3: A stable and high-speed internet connection is essential for a smooth sports streaming experience, especially for high-definition and live content. Minimum recommended speeds may vary, but a broadband connection is generally recommended.
Q4: Can I watch sports on the go with sports streaming services?
A4: Many sports streaming services offer mobile apps, allowing users to watch sports on the go using smartphones or tablets. This provides flexibility for users who want to watch games while traveling or away from their TV.
Q5: Are there regional restrictions for sports streaming?
A5: Some sports events may be subject to regional broadcasting restrictions. This means that certain content may be limited or blocked in specific geographical locations due to licensing agreements.
Q6: Can I cancel my sports streaming subscription at any time?
A6: Most sports streaming services offer the flexibility to cancel subscriptions anytime. Users can usually manage their subscriptions through the platform's website or app. Be sure to check the specific cancellation policies of your service.