How to Identify a Legit Football Prediction Site
Trying to find a good football prediction site is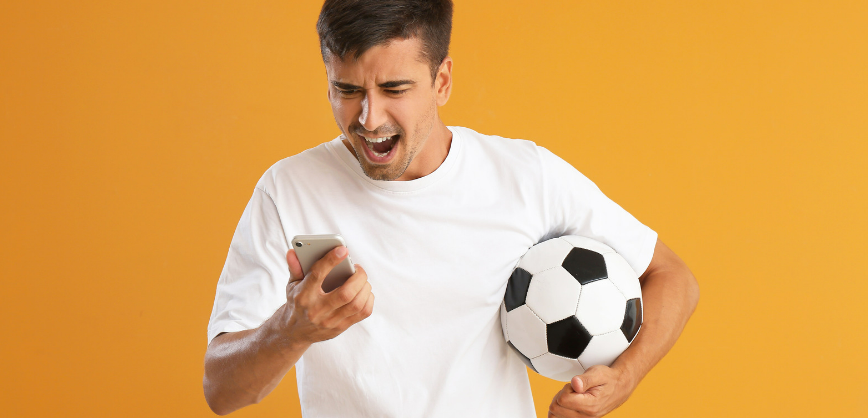 Trying to find a good football prediction site is like looking for something tiny in a huge field. There are so many choices, and finding a trustworthy site is like finding a valuable hidden treasure.
We've all been there, scrolling through countless football prediction sites, wondering which one holds the golden ticket to accurate forecasts.
In this article, we will walk you through the steps to spot a trustworthy prediction site, giving you the edge to up your winning game.
3 Ways to Identify a Legit Prediction Site
Sorting through prediction sites can be tricky. How do you know which one is legit?
Here are lists of ways to identify a good and legitimate football prediction site:
1. Reputation and Credibility
The first step in identifying a reliable prediction site is to assess its reputation and credibility.
Look for sites that have a history of accurate predictions and positive reviews from users.
Forums, social media like X (Twitter), Quora, and other online communities can be valuable resources for gathering this information.
Additionally, knowing which site you want to register and bet on makes your job easier, and platforms like My Betting Sites Nigeria, Kenya, South Africa and Ghana offer comprehensive reviews of various betting sites, providing you with insightful information to make informed decisions.
2. Flexible Payment Plan
When it comes to football prediction platforms, payment is sometimes a prerequisite for accessing their services. However, they typically offer free samples or trial runs. It's highly recommended to rigorously evaluate the free tips before opting for a subscription plan.
Additionally, taking the time to thoroughly review the Terms and conditions and benefits linked to each plan is essential. Furthermore, upon visiting these platforms, be sure to consider the tips provided carefully.
3. Success Rate
A clear indicator of a potentially deceptive site is an exaggerated success rate. If a platform boldly states, without substantiated evidence, that it achieves a near-perfect record, it's likely too good to be true.
For example, if claims like "9 out of 10 predictions correct" are made without concrete verification or user engagement, it's a strong indication of a scam site.
Top 3 Accurate Football Prediction Site
Predictz
PredictZ offers reliable predictions for a variety of sports events, providing key information on final scores, market statistics, and football league standings. With a focus on current team performance and strategic game plans, you'll find predictions for today and tomorrow and safe odds. For precise match analysis, select the relevant league from the category list.
Tips180
Tips180 is your one-stop destination for football predictions, expert tips, and comprehensive analysis across over 40 football leagues. What sets them apart is their innovative system for categorizing various betting strategies tailored to different markets.
For newcomers, Tips180 doubles as an educational platform, imparting knowledge about odds, bet types, and diverse betting strategies, transforming novices into seasoned professionals.
Talkfootball
TalkFootball is a UK-based online source for daily and weekly football data. They offer high-performance predictions and statistics. They offer an innovative approach to football data, making it a breeze for enthusiasts to access valuable insights.
Their expertise is full-time 1X2, goals over /, under, first-half goals, both teams to score and corners. At the same time, it covers an extensive range of over 500 football leagues and cups from diverse countries.
Conclusion
Within the expansive realm of prediction sites, it's unfortunate that some unscrupulous platforms aim not only to mislead with inaccurate predictions but also to extract money through dubious subscription plans.
In light of this, we've presented three reliable methods to differentiate genuine sites from scams and three tried-and-tested platforms you can trust.
Keep in mind that while these sites offer valuable insights, they are not infallible and cannot guarantee 100% accuracy. Therefore, it's important to gamble responsibly, wager within your means, and, most importantly, enjoy the experience.